Bingo in the Sun: Giveaway


No one likes being stuck inside when the sun is out. But what if you really want to play bingo online and you just cannot deal with that screen glare? Never fear, we've thought of some great ways to bring bingo out into the sunshine.

Idea 1: Go to the beach! It's a fantastic way to soak up extra vitamin D and you can even go for a swim. Whilst you're there, try playing some beach bingo! You will need a plastic wallet for each player and a bingo card with different beach related items. You might want to try to keep these items small, so that they'll fit inside your plastic wallet. Items such as: a shell, pebbles, sand, seaweed and many more fun items. Just see who can collect the right amount of each thing in order to make bingo!

Idea 2: Step outside into your garden! If you're not feeling all that adventurous, invite some friends and family over for a bingo BBQ. You'll need to get a cage full of bingo balls, bingo cards for each player, some pens and finally, you'll need to make someone the bingo caller. This is… well, it's basically just bingo. But with a barbeque!

Idea 3: Playground Bingo! Find a local park that comes with a really good playground, e.g. it's got a slide, seesaw, swings, monkey bars, all the good stuff. To play bingo in a playground, you'll just need yourself and a bingo card that includes playground equipment. Instead of just crossing the items off, you have to use all the equipment and try and mark them all off! This one might be better for kids than for adults.

To get the most out of playing bingo in the sun, I've got a bingo starter kit to giveaway!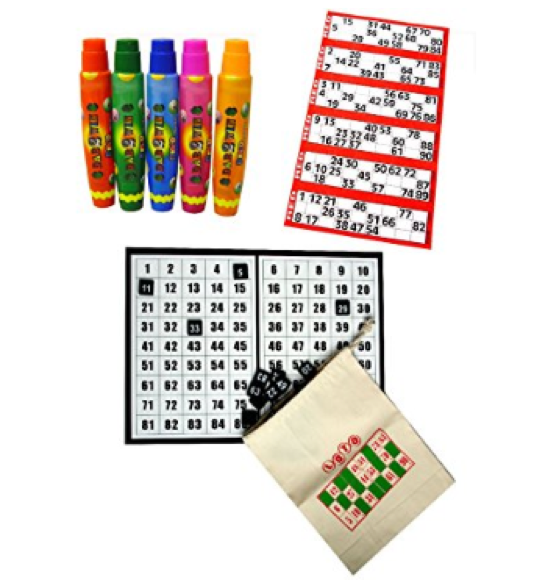 All you have to do in order to take part is leave a comment below, telling me why you love bingo! And if you're new to bingo, write a comment about why you're excited to start playing.

By the end of the week, I will randomly pick one winner to win the beginners bingo kit. So, get commenting!